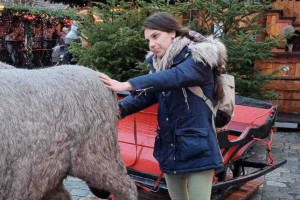 Marta Nowakowska
City Coordinator Graz
Long years spent at the veterinary school might have killed my creativity in coming up with clever descriptions, but they didn't kill my love for science – on the contrary! I am always happy to discuss brain research, sports and animals, and I hope we can do it during #pint22 :)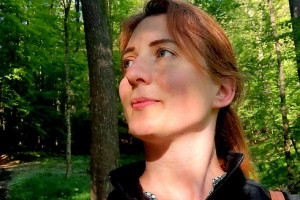 Ariane Pessentheiner
City Coordinator Graz
I am a biochemist who turned into a science communicator which is the perfect liason of my analytical side with my creative talents. I believe that stories can be the access point to communicate complex information. Science communication should be universal and #pint22 is a great way to show that!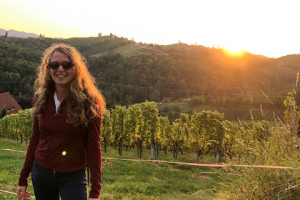 Carlotta Garofalo
Event Manager - Our Society
I am a PhD student in constitutional and climate law. As my comics-heroin Mafalda, I believe that many rules of the world might use some change, but to do that, we need imagination, critical thinking…and well, a Pint of beer and some good talks will help!​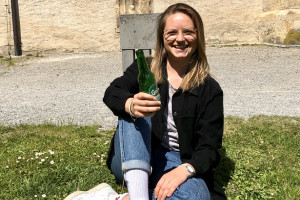 Daniela Pichler
Event Manager - Our Society
I believe in the snowball effect. If everyone does something small good, it can lead to a bigger better. Pint of Science is such a snowball and spreads knowledge and comprehension through science communication and beer.
Federica Caforio
Event Manager - Beautiful Mind
Italian researcher in applied maths, I am very interested in biomedical applications, especially concerning cardiovascular diseases. I am a very curious and communicative person, an enthusiastic fan of science, languages and cultures, dance and nature! Can't wait for #pint21 :)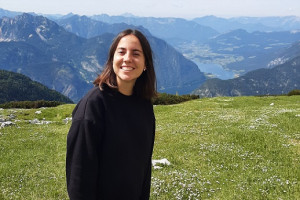 Izaskun Itxaso
Event Manager - Beautiful Mind
Spanish biochemistry, doing a PhD in neuroscience. My passion for traveling and science brought me to Graz. I love to meet with new people and listen their ideas. Excited about meeting again in person in #pint22 to listening great projects while having a beer! :)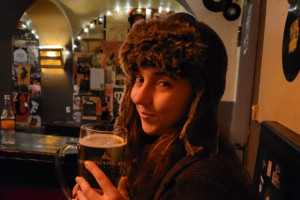 Margherita Bruni
Event Manager - Beautiful Mind
Passion for science brought me to start a PhD career in Graz as biotechnologist. I love to be surrounded by people sharing good vibes, smiles and ideas. And I love beer, of course. #pint22 is a great opportunity to show that scientists are fun and joyful!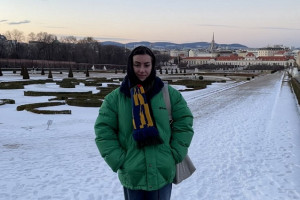 Paula Jauregui
Event Manager - Beautiful Mind
Im a PhD student in Neuroscience, originally from Spain, who loves science and creativity. I feel like art and science are usually hard to understand, so being able to approach some scientific topics to people in a friendly atmosphere really make me happy.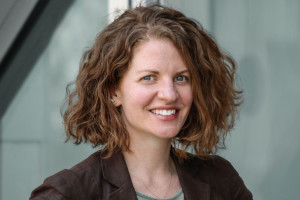 Caitlin Ahern
Event Manager - Tech Me Out
I am a communications & dissemination manager at BNN – I try to bring complex projects in nanotechnologies, nanopharmaceuticals et al. to a wider audience. I love working with scientists to translate their results and making connections to "real life" – like at this event!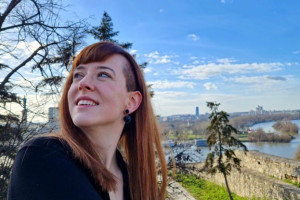 Dusica Ristic
Event Manager - Our Body
Hi! My name is Dusica and I'm a PhD student from MedUni Graz, and I believe that doing research without talking about it is like a tree falling in a forest with no one there. Did it really happen and does it matter? That's why events like Pint of Science are so important! :)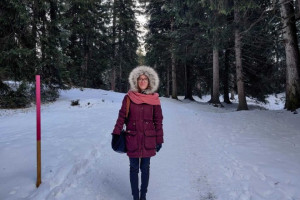 Aneta Lenard
Event Manager - Our Body
I am a PhD student at the MedUni Graz, protein and coffee lover researching post-translational modifications in proteins causing neurodegeneration. My passion for science has brought me to #pint2023, a perfect platform to integrate both, science communication and fun! Looking forward to grabbing a p...