Lisa Recnik
Leiterin Pint of Science Austria
Ich habe Pint of Science in England und Frankreich kennengelernt und konnte nicht umhin, diese Idee bei meiner Rückkehr mit mir mitzunehmen! Was ich mag: mehrsprachige Konversationen, Berge besteigen und Bücher für mein Bücherregal aussuchen. Ich freu mich schon so auf #pint22! :)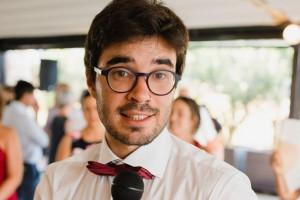 Adria Nogales Moral
Event Manager - English Events
I'm a Spanish Molecular Biologist who found himself in Vienna because he wanted to study Tardigrades. I'm very curious about different nature phenomena but what I like the most is to share them; thus, I always keep a couple of cool facts in my pocket!
Alex Xafis
Event Manager - English Events
Hi, I am Alex! I am a palaeontologist, recently turned towards public outreach and science communication, which is now my full-time job. I am also a dog dad of a plant dad of more than 100 house plants. I am interested in all-things-nature and love bringing cool and fun science facts to the public.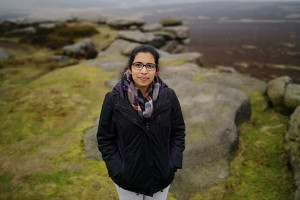 Anju Kombara
Event Manager - Unser wundervoller Verstand
Molecular Biologist resolved to get across true science, minus the jargon and the textbooks, to the masses who fund our discoveries. Pint of Science is a stepping stone in this direction with a bunch of hardworking, beer-loving fellow team members.
Favourite Pint: Schremser Doppelmalz
Arka Pal
Event Manager - Unser Körper
It is my goal to lead scientific facts (earth is round, vaccinate your kids) out to everyone, since flat earth society rejected me. PhD student by day & painting science street art by night, I'm guilty of trying to make scicomm great again. PS: some rejections are fictional but science is real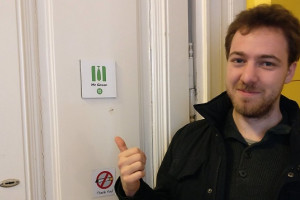 Christoph Grüner
Event Manager - Von Atomen zu Galaxien
Studiere mit Begeisterung Physik im Master und interessiere mich besonders für den wissenschaftlichen Fortschritt sowie auch für absurde und lustige Entdeckungen. Der schon länger da gewesene Wunsch Wissenschaft zu kommunizieren sowie eine zufällige Mail haben mich dann zu Pint of Science gebracht.
Conny Schneider
Event Manager - Unser Körper
Biotechnologist turned science communicator. What started with volunteering for front-end web development, turned into an integral part of my career. I have written articles, organized workshops for all age groups and generally take every opportunity to put my fellow scientists into the spotlight.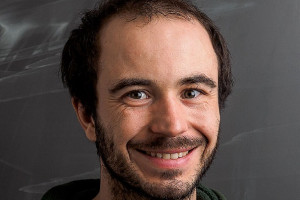 Corentin Gut
Event Manager - Unsere Gesellschaft
I really enjoy understanding something. My experience is that there is no knowledge too complicated to be understood: it takes a good explanation and time. With Pint of Science, I'd like to contribute providing the good explanations to whoever would like to learn something.
Ece Ergir
Event Manager - English Events
Originally from Turkey, I'm a PhD student in Tissue Engineering between Vienna and Brno interested in mini-hearts, cell-chips, and how we can use them for disease models. I'm also interested in generous amounts of coffee and beer, and how we can use them to bring science and people together :)
Ekaterina Pronizius
Event Manager - Unser wundervoller Verstand
Born in Russia, moved to Austria in 2009. Being a psychologist/neuroscientist/Phd student, I am interested in bringing scientists and the public closer together. The focus of my research is the ability of how we differentiate between one's own mental state and the mental state of the other.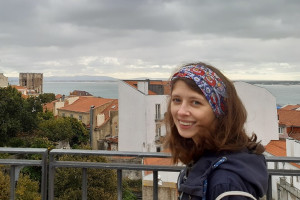 Erika Schaudy
Event Manager - Beautiful Mind
Biotechnologist, nucleic acids enthusiast and cat lover, who likes finding ways to explain complex matters comprehensible and passing on her passion for science. I just love the festival's concept to give everyone the opportunity to get in touch with fascinating research!
Harsha Raghuram
Event Manager - Unsere Gesellschaft
Ich bin Materialwissenschaftler im Bereich Tribologie. Ich komme aus der mehrsprachigen Stadt Bengaluru, Indien, beschäftige mich mit klassischer Musik aus Südindien, interssiere mich für Sprachen und Linguistik. Mir ist #WissKomm wichtig um gegen die Pseudowissenschaft zu kämpfen.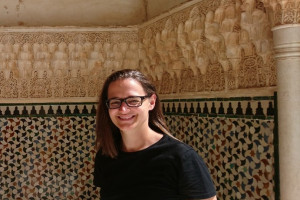 Irene Feiner
Event Manager - Unser Körper
Meine Forschung liegt im Bereich der radiopharmazeutischen Chemie. Seit 2020 bin ich Postdoc in Wien und arbeite an kleinen Molekülen, welche Komplexe mit Radiometall-Ionen bilden. I freue mich auf pint22 und die Herausforderung Fachfremden wissenschaftliche Arbeit näher zu bringen.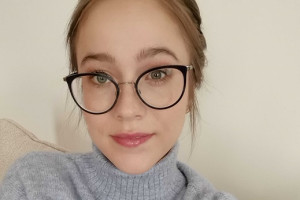 Julia Braunstein
Event Manager - Unser wundervoller Verstand
Ich bin PhD Studentin und beschäftige mich damit, zu untersuchen, welche neuronalen Mechanismen unserem Mitgefühl zugrunde liegen. Da ich ohnehin nicht aufhören kann von meiner Arbeit zu erzählen, fand ich die Idee hinter Pint of Science sofort sehr cool und freue mich nun ein Teil des Teams sein ...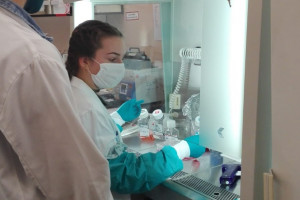 Julia Kronberger
Event Manager - Von Atomen zu Galaxien
In meinem Chemiestudium arbeite ich daran, Radionuklide an Proteine zu binden. Später soll man dadurch Krankheiten wie zum Beispiel Krebs diagnostizieren und behandeln können. Ich freue mich auf spannende Vorträge und Unterhaltungen bei pint22!
Julia Partheymüller
Event Manager - Unsere Gesellschaft
Ich bin Politikwissenschaftlerin und forsche zu Demokratie, Medien und öffentlicher Meinung sowie zu gesundheitspolitischen Themen. Ich finde es wichtig, dass ein Dialog zwischen Wissenschaft und Gesellschaft stattfindet. Deshalb engagiere ich mich für Pint of Science.
Karolina Heidinger
Event Manager - Unsere Gesellschaft
Als wissenschaftsbegeisterte Übersetzerin finde ich Wissen und Kommunikation insbesondere in Kombination spannend! Pint of Science ist also eine Station meiner Mission, so viel wie möglich über die Welt zu erfahren und die Wissenschaft mehr unter die Leute zu bringen.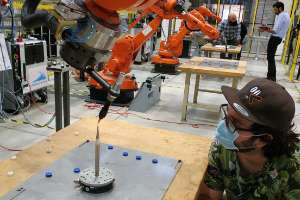 Klaus Lex
Event Manager - Tech Me Out
Klaus ist ein moderner humanoider Roboter. Als Masterstudent getarnt und mit Bio-Zwickl betankt versucht er herauszufinden, wie viel die Menschen bereits über seinesgleichen wissen. Um nicht aufzufallen unterstützt er #pint22 und erlernt so die Sprache und Bräuche der Menschen.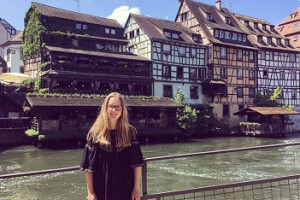 Laura Hofmann
Event Manager - Unser Körper
I'm a Developmental Biologist with passion for seeing how all sorts of organisms develop! Currently I am doing my PhD in oogenesis, the fascinating event happening in mother's ovaries before an embryo forms! I joined #pint22 because what can be better than science, beer, pub + interesting people?!
Lena Maria Leitner
Event Manager - Planet Erde
Ich liebe ALLES was mit Holz zu tun hat und habe daher "Holztechnologie" studiert. Jetzt bin ich Doktorandin und mich schauen die Leute verwundert an, wenn ich ihnen sage, was ich studiere! In Pint of Science sehe ich die Chance - bei einem Bierchen - solche Blicke zu verringern.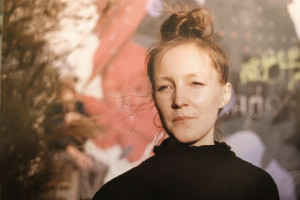 Luise Graichen
Event Manager - Unser wundervoller Verstand
As a PhD student I'm exploring mind and brain, memory and navigation, how we orient ourselves in the past and in the present. How can we transfer findings that are gained in the lab to a broader public? Beer and talk seem the right medium. That and sheer curiosity led me to PINT of science.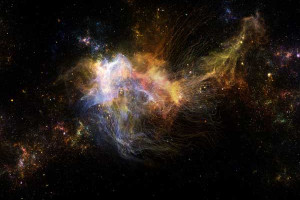 Margaret Rosenberg
Event Manager - Von Atomen zu Galaxien
Ich bin eine leidenschaftlich neugierige Physik-Doktorandin im Bereich der weichen Materie, interessiere mich aber für fast alle Naturwissenschaften und Sprachen. Als Kind haben mich populärwissenschaftliche Zeitschriften gefesselt; jetzt möchte ich diese Freude am Entdecken auch mit anderen teilen.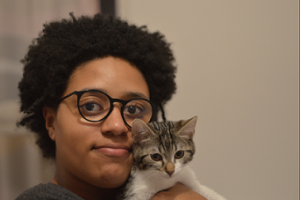 Mathilde Aimé
Event Manager - Planet Erde
Hi! I'm Mathilde. I have a master's degree in plant pathology (my master thesis was focused on how viruses move from cell to cell). I'm interested in biology and space! I used to be a scientific animator in a science museum, and I missed it a lot! Thus I'm very happy to bring PoS to Wien!
Max Aubry
Event Manager - Planet Erde
Vom langjährigen Insekten-Nerd zum Doktoranden geworden, arbeite ich derzeit an der Immunabwehr von Ameisen. Ich liebe #wisskomm und Pint of Science scheint der perfekte Rahmen dafür zu sein! Ich interessiere mich für alle Arten von Wissenschaft, aber evolutionäre Aspekte bleiben meine Favoriten.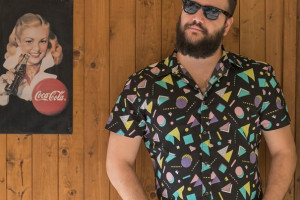 Mike Evgeniou
Event Manager - English Events
I studied bioinformatics and now I am doing my PhD in MedUni. Back in my city (Piraeus, Greece), I was working as a musician in bars for almost 10 years, I also love talking… a lot! Since, I am not willing to quit any of those hobbies, I decided to go in a bar and talk about science!
Mira Flasch
Event Manager - Unser Körper
Ich bin Chemikerin mitten im Doktoratsstudium und versuche herauszufinden welchen Chemikalien wir ausgesetzt sind und wie sie sich auf unseren Körper auswirken. Forschung verständlich zu erklären ist wichtig, daher freue ich mich bei #pint22 Wissenschaft in geselliger Atmosphäre eine Bühne zu geben.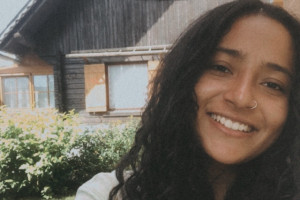 Sampriti Chaudhuri
Event Manger - Planet Earth
Environmental chemist (and beer lover), heavily invested in how to clean up all that toxic stuff that you hear about, and make your food, soil and water safer. Pint of Science is all about the bigger picture of science and communicating it to the general masses...with beer. Science & beer! Score :D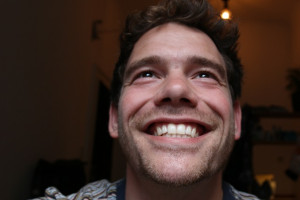 Timon Schnauffer
Event Manager - Unser wundervoller Verstand
Psychology student, neuroscience enthusiast and bookworm. I love consuming knowledge and spend most of my time reading, listening to podcasts or watching TED Talks. Scientific communication and research-based information are essential to me, so I look forward to many inspiring events at #pint22!