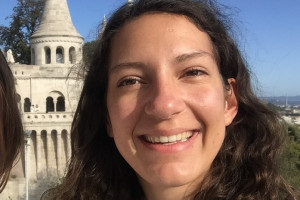 Sarah Embacher
City Coordinator Innsbruck
Participating in the Atoms to Galaxies team was so much fun last year that I am taking over as the City Coordinator now! I am looking forward to working together in a motivated team and organizing exciting events full of pints & science.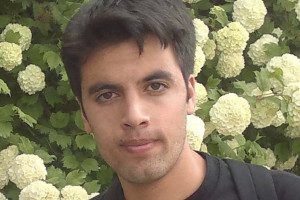 Abolfazl Ahmadirahmat
Event Manager - Atoms to Galaxies
Hi, I am a PhD Student in is Statistical Physics and University Assistant at the Innsbruck University. I hold B.Sc. degree in Solid State Physics and I have an M.Sc. in Solid State Physics (Statistical Mechanics and Complex Dynamical Systems) from Shiraz University, Shiraz, Iran.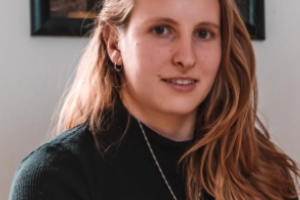 Erika Kvalem
Event Manager - Our Body 2
I am a Bioinformatics PhD student passionate about combining biology and computational sciences.
I define myself as an explorer, always learning driven by curiosity.
You will surely find me in the mountains, I love the outdoors.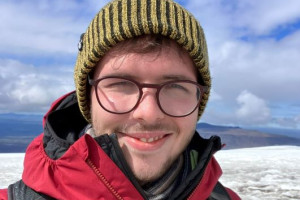 Fabian Rinner
Event Manager - Beautiful Mind
I am Fabian, a medical student with high curiosity for brain and brain-related diseases. I enjoy beers and having pleasant conversations with like-minded people. Pleased to meet you!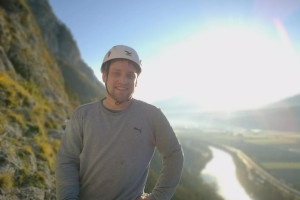 Gabriel Diem
Event Manager - Our Body 2
PhD in Immunology and a passionate researcher focusing on the ancient part of our immune system and HIV. When I manage to leave the bench, I climb mountains or find myself in a heated discussions about science with my friends and a half-full pint.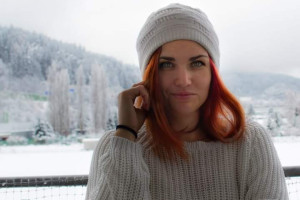 Grazia Larosa
Event Manager - Our Body 1
Hi! I am a Ph.D. student in pharmaceutical chemistry at the end of my "academic marathon" and my research is focused on the development of new cancer treatments. Chemistry nerd, hobby photographer, hyperactive and curious, I like to spread pharmaceutical knowledge all around, and what is better to d...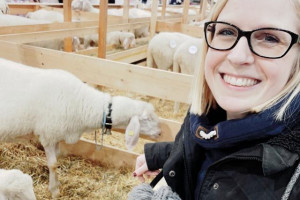 Jenny Kahlhofer
Event Manager - Our Body 1
Ich bin Doktorandin der Zellbiologie und beschäftige mich mit der Frage, wie Zellen essen. Wissenschaft verständlich zu erklären ist wichtig und Pint of Science ist die perfekte Möglichkeit, so manche "Fake News" zu entlarven.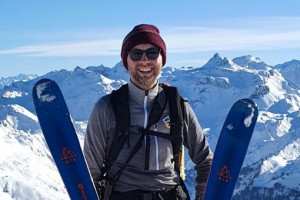 Jiri Koutnik
Event Manager - Our Body 2
Enthusiastic PhD student, fascinated by our immune system and its ability to fight cancer cells. If not mountaineering, usually in the lab. I like beer & science, and I am convinced to be not the only one – therefore looking forward to #pint23!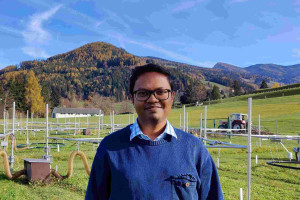 Joseph Lumnesh
Event Manager - Planet Earth
For my PhD in Ecology, I study climate change impacts on phenology of mountain grasslands. My interest is to explore possibilities to integrate disciplines in science, society and religion and appreciate the inter-relatedness of everything in this world. I'm here to learn and contribute.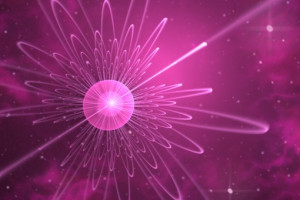 Julia Richter
Event Manager - Tech Me Out
I'm a chemistry student at the University of Innsbruck who has grown up with a fascination for science fostered by the Science Busters. Their excellent science communication inspired me to join the Pint of Science group in Innsbruck.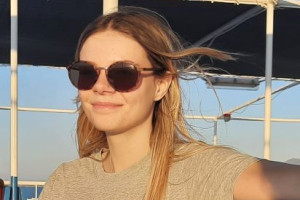 Lea Ribis
Event Manager - Atoms to Galaxies
Hi, I'm Lea and I'm studying physics here in Innsbruck. I'm currently in the second year of my bachelor studies and very exited to be part of Pint of Science!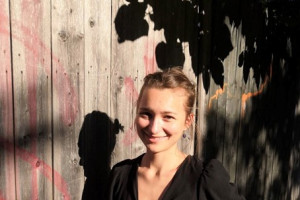 Lena Schreiberhuber
Event Manager - Our Body 1
Pint of Science was introduced to me for the first time during my studies of Molecular Biology in Vienna. Joining a friend for a relaxed evening in a pub to talk about science sounded just exactly like the thing to do for a fun night out!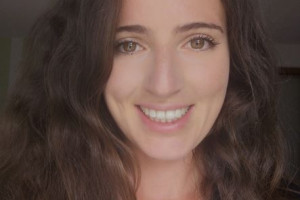 Lisa Bertolini
Event Manager - Planet Earth
Ich bin Lisa, 30 Jahre alt und komme aus Meran – einer kleinen Stadt in Südtirol. Aktuell studiere ich Bio-
und Lebensmitteltechnologie am MCI. In meiner Freizeit mache ich gerne Sport, am liebsten mit meinen Rädern in der Natur oder auf tollen Passstraßen (aber ohne Motor!).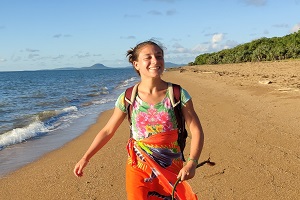 Lisa Capponi
Event Manager - Tech Me Out
I am doing a PhD in Ecology, studying how climate change impacts our beautiful ecosystems. In my free time, I have lots of interests, from art to nature, to science communication. Science is so cool, but how to make it interesting for everyone? With a Pint of Science! ...Prost!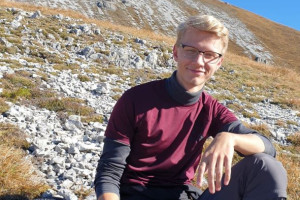 Michael Oswald
Event Manager - Atoms to Galaxies
Hello peeps, I am Michael, currently in my Master studies of Physics at the University of Innsbruck. I am passionate about Theoretical Physics and learning new things every day. For building trust in science, communication is key! I am happy to be part of Pint of Science.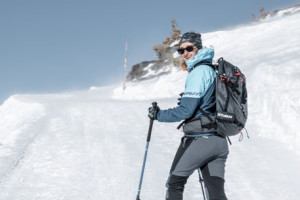 Nina Boeck
Event Manager - Beautiful Mind
Since i really enjoyed being an Event Manager in the Beautiful Mind Team last year, it was a no-brainer to help organize the event again. Reminiscing, I especially loved the lively discussion with the audience after the talks and networking with the speakers over a pint.