Chiara Herzog
City Coordinator
I'm a postdoc at UIBK researching ageing and disease using epigenetics. I'm fascinated by all types of science and tech and often end up chatting about it after hours at the pub… With Pint of Science, I want to share my enthusiasm and make science more accessible for everyone.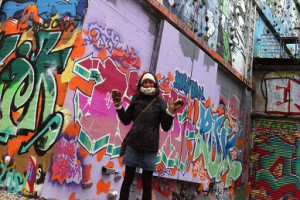 Charlotte Vavourakis
Event Manager - Tech Me Out
Mid pandemic, one might easily forget that most microbes do NOT make us sick. I am fascinated by these tough and little critters, that are somehow around since the beginning of times, can thrive in any imaginable corner of the world (or in very weird specific spots), and are so, so many!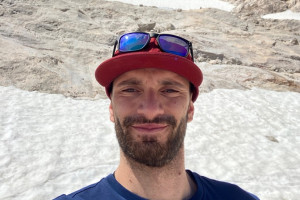 Edoardo Mandolini
Event Manager - Planet Earth
Are you the type of person that lives the world with shy curiosity and vivid enthusiasm? Are you the type of person that values stimulating conversations that may change your status quo? Imagining also a relaxing evening with friends and beers? Boys and girls, we do have what you need - #pint22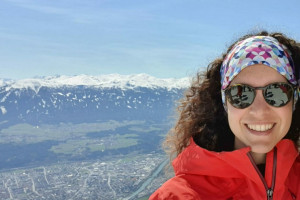 Edurne Estevez
Event Manager - Planet Earth
Hi! I´m Edurne, a river ecologist at Uni. Innsbruck. I love mountains and rivers and I work to understand how can we conserve our living planet for future generations. I'm very happy to bring #pint22 to Innsbruck so that everyone can discover our fascinating planet!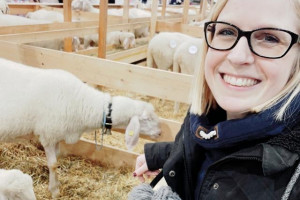 Jenny Kahlhofer
Event Manager - Our Body
Ich bin Doktorandin der Zellbiologie und beschäftige mich mit der Frage, wie Zellen essen. Wissenschaft verständlich zu erklären ist wichtig und Pint of Science ist die perfekte Möglichkeit, so manche "Fake News" zu entlarven.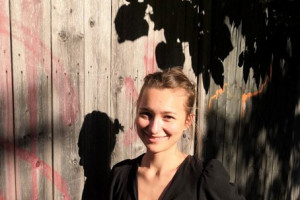 Lena Schreiberhuber
Event Manager - Our Body
Pint of Science was introduced to me for the first time during my studies of Molecular Biology in Vienna. Joining a friend for a relaxed evening in a pub to talk about science sounded just exactly like the thing to do for a fun night out!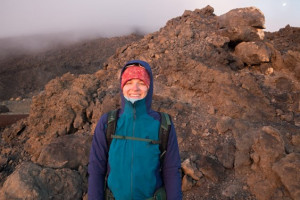 Katharina Angerer
Event Manager - Our Body
As a PhD student I've had to explain "what I actually do" to my family so many times, I thought we might as well let them know what "we scientists all do" more publicly .. :) And in times like these, I think communicating science in a fun and understandable way is more important than ever!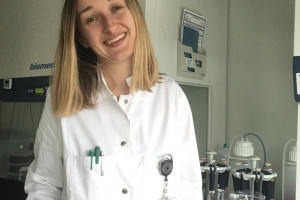 Nina Böck
Event Manager - Beautiful Mind
During work hours I investigate the influence of gut bacteria on cancer treatment response. In my spare time I'm a real "Austrian mountain goat". I got involved in #pint22 as I want to help strengthen the bridge between the scientific community and society. Let's chat over a pint!
Patrick Krapf
Event Manager - Atoms to Galaxies
I am a postdoctoral fellow at the Department of Ecology, University of Innsbruck. I explore the social structure and behavior of a high-elevation ant species found across the European Alps using various methods such as genomics, transcriptomics, and chemical and isotope analyses.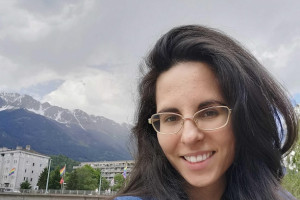 Renata Hajdu
Event Manager - Beautiful Mind
I am Renata, a Romanian who found a home in the heart of the Alps. Currently I am a 3rd year PhD focusing on entangling the secret of cancer cells. I like to always learn from other fields and I try to get people involved in the discovery journey, because it is more fun travelling with others.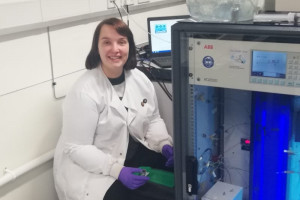 Sara Trojahn
Event Manager - Planet Earth
I am a Biogeochemist focussed on understanding the role of carbon and nutrients in freshwater ecosystems, how it travels and how it changes over time and space. I love a good beer with friends and talking about science, so let's enjoy it with me at Pint of Science in Innsbruck!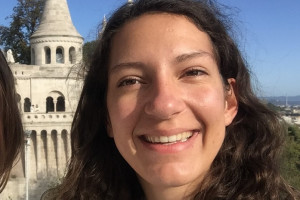 Sarah Embacher
Event Manager - Atoms to Galaxies
Hi, my name is Sarah. I grew up in Bavaria and moved to Innsbruck to study physics. I am currently the first year of my master studies and very excited to join Pint of Science!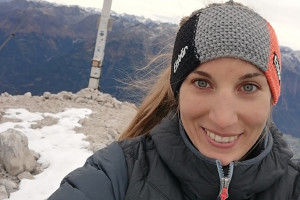 Silke Huber
Event Manager - Our Body
I am fascinated with the human body and the way it is dealing with infections and subsequent diseases. Sharing scientific knowledge with the community in a relaxe atmosphere gives us the perfect opportunity to make our work more tangible for everyone. Happy to be a part of #pint22!
Suzanne Whitby
Event Manager - Beautiful Mind
Science communication trainer, facilitator of climate and carbon literacy workshops, storyteller. Always curious about being part of interesting ways to make science accessible and understandable to non-experts. Believe in the power of communication and community to make change happen.