Anisa Vrenozi
Event Manager - Our Society
I am a PhD student at the Center for Accounting Research of Karl-Franzens-Universität and a big fan of science communication, cinematography, painting, and literature!
Looking forward to #pint21 and hoping this inspiring festival turns into a tradition in Graz!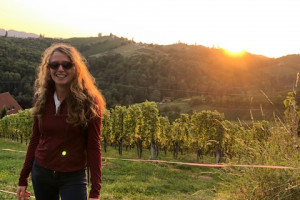 Carlotta Garofalo
Event Manager - Our Society
I am a PhD student in constitutional and climate law. As my comics-heroin Mafalda, I believe that many rules of the world might use some change, but to do that, we need imagination, critical thinking…and well, a Pint of beer and some good talks will help!​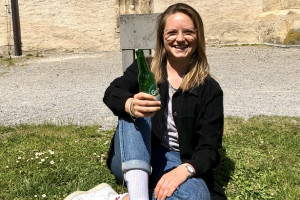 Daniela Pichler
Event Manager - Our Society
I believe in the snowball effect. If everyone does something small good, it can lead to a bigger better. Pint of Science is such a snowball and spreads knowledge and comprehension through science communication and beer.
Federica Caforio
Event Manager - Beautiful Mind
Italian researcher in applied maths, I am very interested in biomedical applications, especially concerning cardiovascular diseases. I am a very curious and communicative person, an enthusiastic fan of science, languages and cultures, dance and nature! Can't wait for #pint21 :)